Event Painting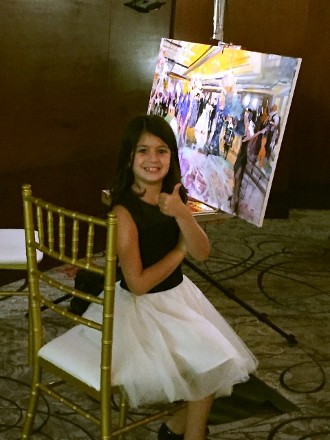 What my clients say:
* ''A magnificent masterpiece! Your talent has captured a moment that will always bring us back to our special day"
Denise & Jeremy
* "...we look forward to having this in our family for generations"
Ellen & Johnathan
* "Thank you for helping us making our mom's 50th surprise party such a special celebration. She was excited to have you there to capture the moment.."
Johnathan, Sharon, & Daniel
* "Thank you, they absolutelly love the painting as it truly captures the essence of their wedding reception, also, for making this process so easy and comfortable for us..."
Bernadette
* " A treasured gift...a painting created in real time in a fascinating and subtle manner by Martin Hardy...The Party Painter. This is interactive entertainment at its best that becomes a singular sensation that makes a party great ! ...Bravo Martin! "
Stu Feinstein - Le Clique- Event Planner
The picture is finished and received in a beautiful bag towards the end of the evening,.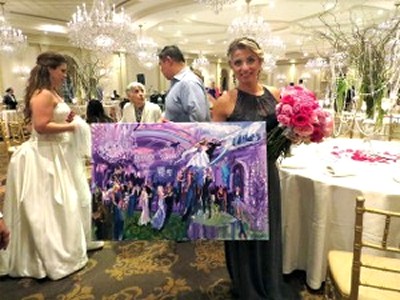 Dinner Party NYC 2017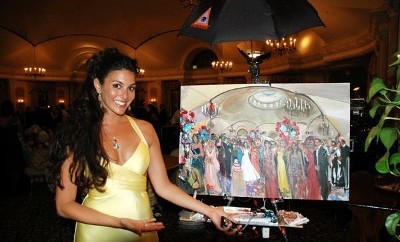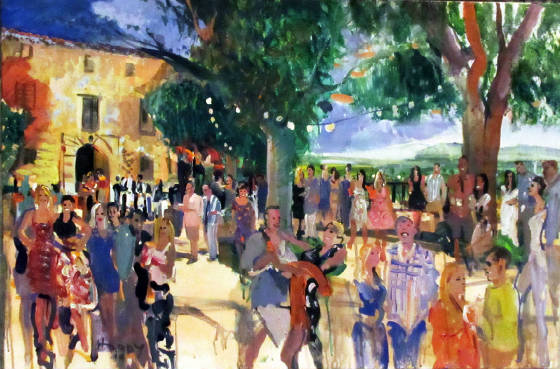 Majorca, Spain 2014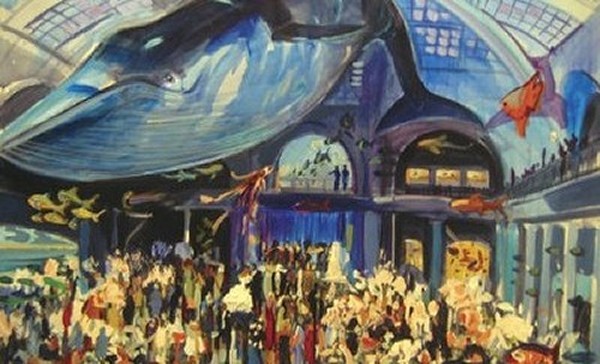 Blessing of Joana Mus.Nat. His. NYC 2006
HIs Sisters Wedding
The Hudson River's Birthday